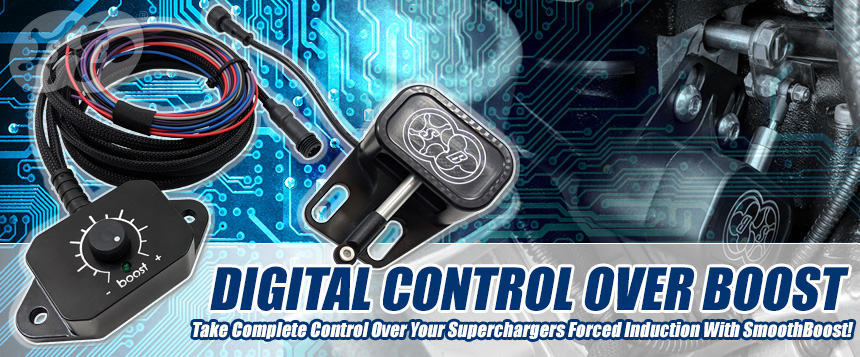 In partnership with Refined Fabrications, MMX is proud to exclusively offer this amazing way to control your supercharger's boost. Just like a Hellcat supercharging system, SmoothBoost allows you to get rid of your vacuum actuator that controls your Whipple bypass valve and replace with this awesome digital controller!
Supercharging has been around for decades, and vacuum controlled bypass valves have been used to manage the boost levels. Depending on the size of the supercharger and displacement amount of the engine it was installed on, this proved to be problematic for daily driving. For those higher horsepower builds and the limited control of the vacuum activated bypass valve there really isn't happy medium or "hey, I just want to go for a Sunday cruise" type of scenario. Its always been a Dr. Jekyll and Mr. Hyde situation where one moment you're stepping on the gas after the light turns green and then in a split second you are fighting to keep your hotrod on the road. Especially in wet conditions.
Now you can take COMPLETE control over your boost level via a electronic controller for your bypass valve! SMOOTHBOOST!
SmoothBoost