By now everyone has seen the videos, read the hype, and checked all of the insane specs that this new American muscle car by Dodge is packing. At first glance one will see that this beast is rocking a 6.2L HEMI just like the Dodge Hellcat, but not so fast, this new 6.2L HEMI in the Demon is sporting 25 major component upgrades beyond the Hellcat version. Even the supercharger is a 2.7 liters vs. the 2.4 liter Hellcat version which means MORE boost pressure (14.5psi versus 11.6psi)! These are just a few of the new and upgraded goodies for this 2018 Dodge Challenger version. As with all of the other HEMI platforms that Chrysler/Dodge has released over the years, Modern Muscle Performance / ModernMuscleXtreme.com is VERY MUCH looking forward to digging into this new monster and exploring its potential. ;) To find out more about the new Dodge Demon check the official Dodge website here: www.dodge.com/demon.html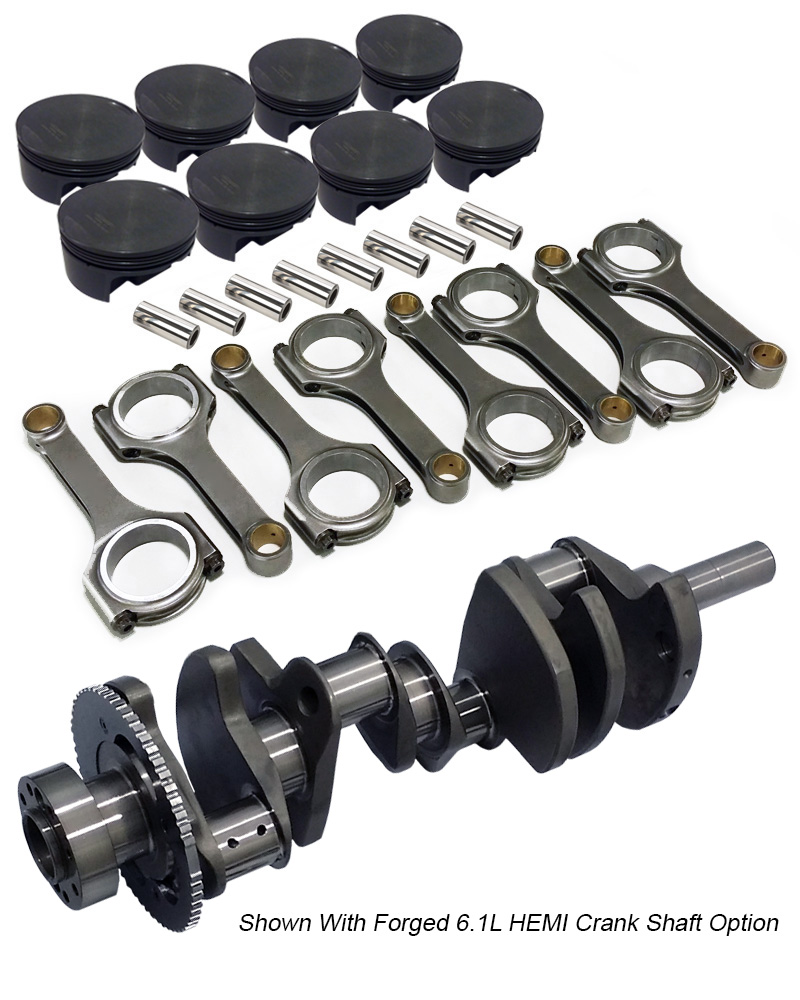 For those of you with power adders (nitrous, supercharger, turbochargers, etc.), you can now push your 5.7L HEMI to reach its full potential. Using the drop-in and rod package alone will provide a reliable street horsepower even when used with the factory cast crank, but for those who want to push the 5.7L HEMI even further we are now offering an affordable forged crank option. You will also find a performance bearing option for the serious engine build.
Our presence at the 2015 PRI show(Performance Racing Industry) was mostly to make new connections, and talk with our current network of vendors. However, we did decide to bring along some of our new prototype parts for the Gen III HEMI market as well as some of our staple products. One of our new prototypes apparently caught the eye of the HOT ROD Network and was featured in one of their articles covering the show. Click the article link to view on their site: 16 Speed Parts to Win With — or Get Beaten by in 2016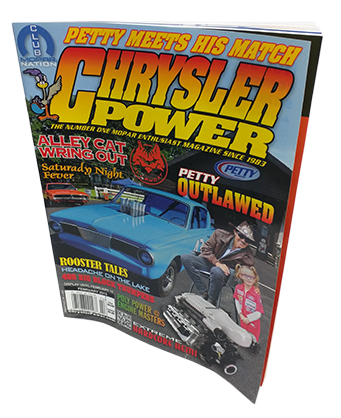 Modern Muscle Performance / ModernMuscleXtreme.com was recently featured in the February 2016 edition of Chrysler Power magazine. With a long rich history of drag racing and high performance MOPAR engine building and innovation, Chrysler Power magazine gives a little background on Dave Weber, the owner of Modern Muscle Performance / ModernMuscleXtreme.com. From his humble beginnings when he and his brother first put their project 1971 Duster on the strip to the modern day Gen III HEMI guru this article gives a lot of insight into what makes this company tick and the obsession that is the performance HEMI arena. read more...