Modern Muscle Xtreme Newsletter
International Order Notice:
International orders are required to be paid by money order or bank transfer. Please call or email for more information before placing your order. International import taxes and duties are the responsibility of the purchaser and are not the responsibility of Modern Muscle Performance / Modernmusclextreme.com.
Modern Muscle Performance offers in-house installation as well as other HEMI hotrod related services!
ModernMuscleXtreme.com Accepts:
We Currently Do Not Accept American Express.
HEMI Fuel Systems
Sub Categories
When modding your HEMI hotrod nothing is more important than meeting or exceeding its fuel demands. With that said, NOTHING is worse than failing to do so. Its the quickest way to burn up your motor. So if you are considering supercharging, using nitrous, turbocharging, or throwing a monster camshaft in your HEMI along with some CNC ported heads then you should absolutely consider the new fuel requirements. Our HEMI fuel system offerings can provide you with peace of mind where fueling your hotrod is concerned.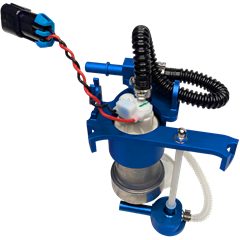 Copyright © 2019 Modern Muscle Performance All Rights Reserved.