Modern Muscle Xtreme Newsletter
International Order Notice:
International orders are required to be paid by money order or bank transfer. Please call or email for more information before placing your order. International import taxes and duties are the responsibility of the purchaser and are not the responsibility of Modern Muscle Performance / Modernmusclextreme.com.
Modern Muscle Performance offers in-house installation as well as other HEMI hotrod related services!
ModernMuscleXtreme.com Accepts:
We Currently Do Not Accept American Express.
Forged HEMI Drop-In Pistons & Rods
Sub Categories
Our forged drop-in pistons are made of the finest quality materials (2618 and 4032 aluminum alloy) available. Manufactured to our custom specs, these forged pistons and rods packages are crucial if you are looking to boost your Gen III HEMI or use nitrous. Take piston and rod failure OUT of the equation when you are enjoying your hotrods new potential on the streets or the strip.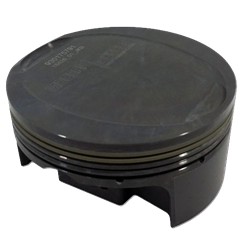 Copyright © 2019 Modern Muscle Performance All Rights Reserved.