Modern Muscle Xtreme Newsletter
International Order Notice:
International orders are required to be paid by money order or bank transfer. Please call or email for more information before placing your order. International import taxes and duties are the responsibility of the purchaser and are not the responsibility of Modern Muscle Performance / Modernmusclextreme.com.
Modern Muscle Performance offers in-house installation as well as other HEMI hotrod related services!
ModernMuscleXtreme.com Accepts:
We Currently Do Not Accept American Express.
HEMI Twin Screw Superchargers
Sub Categories
Twin screw superchargers, much like roots type, generate torque off the line, but tend to be a little less than the roots type. However, the twin screw superchargers offer more on the higher RPM range which might be ideal for some enthusiasts. Its all about what you are looking to get out of your HEMI powered pride and joy, and we are here to help you make the right decision where forced induction is concerned. Give us a call.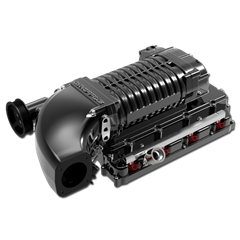 THE BIGGEST, THE BADDEST, MOST EFFICIENT, MOST POWERFUL SUPERCHARGER SYSTEMSince 1987, Whipple Superchargers ™ have been the...
read more
$7,650.00

MMX is proud to EXCLUSIVELY offer the SmoothBoost line of products including this control kit for the Whipple 2.9L HEMI Supercharger....
read more
Sale: $989.85
Copyright © 2019 Modern Muscle Performance All Rights Reserved.