Due to higher than average volume and current responses by some manufacturers to the COVID-19 pandemic, shipping and response time may be slightly longer than normal. We apologize for the inconvenience and thank you for your understanding and support.
Modern Muscle Xtreme Newsletter
International Order Notice:
International orders are required to be paid by money order or bank transfer. Please call or email for more information before placing your order. International import taxes and duties are the responsibility of the purchaser and are not the responsibility of Modern Muscle Performance / Modernmusclextreme.com.
Modern Muscle Performance offers in-house installation as well as other HEMI hotrod related services!
6.1L HEMI Supercharger Custom Tuner Kit for the Jeep Cherokee WK1 by Modern Muscle
Description
Product Fitment
Reviews (0)
We are huge fans of Whipple Superchargers and Jeep SRT8s here at MMX. Unfortunately Whipple did not design a kit for the 2006 - 2010 Jeep SRT8 powered by the 6.1L HEMI, so we took it upon ourselves to rectify this situation.
Using Whipple's universal Hotrod HEMI supercharger kit, we have done all of the leg work to professionally integrate this outstanding head unit onto your 6.1L HEMI. Requires use of a car alternator to allow attachment of the Whipple idler bracket.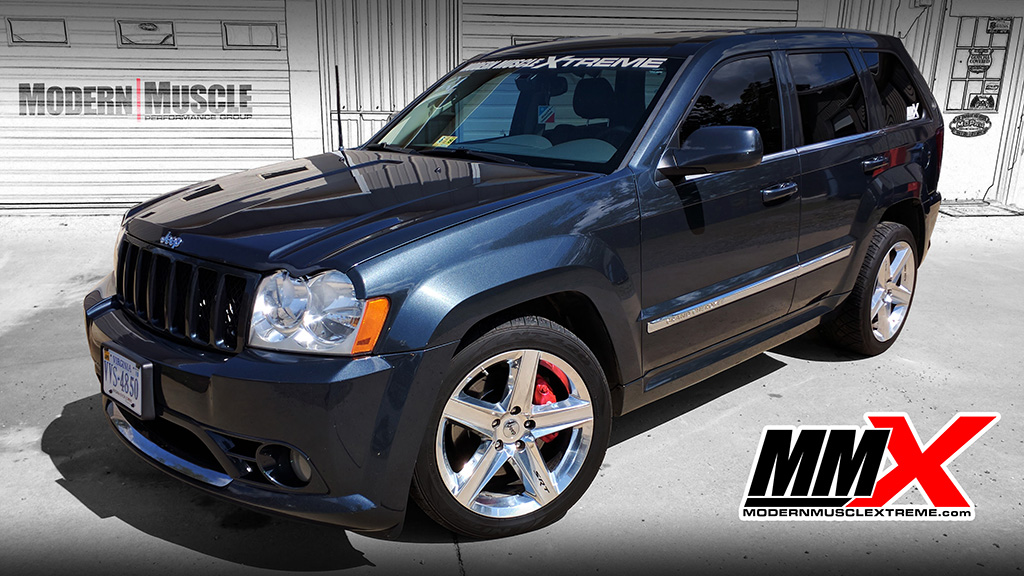 2006 - 2010 Jeep Cherokee WK1 6.1L HEMI