Gen 3 6.1L HEMI Powered 1970 Plymouth Barracuda Restomod Build by
Modern Muscle Performance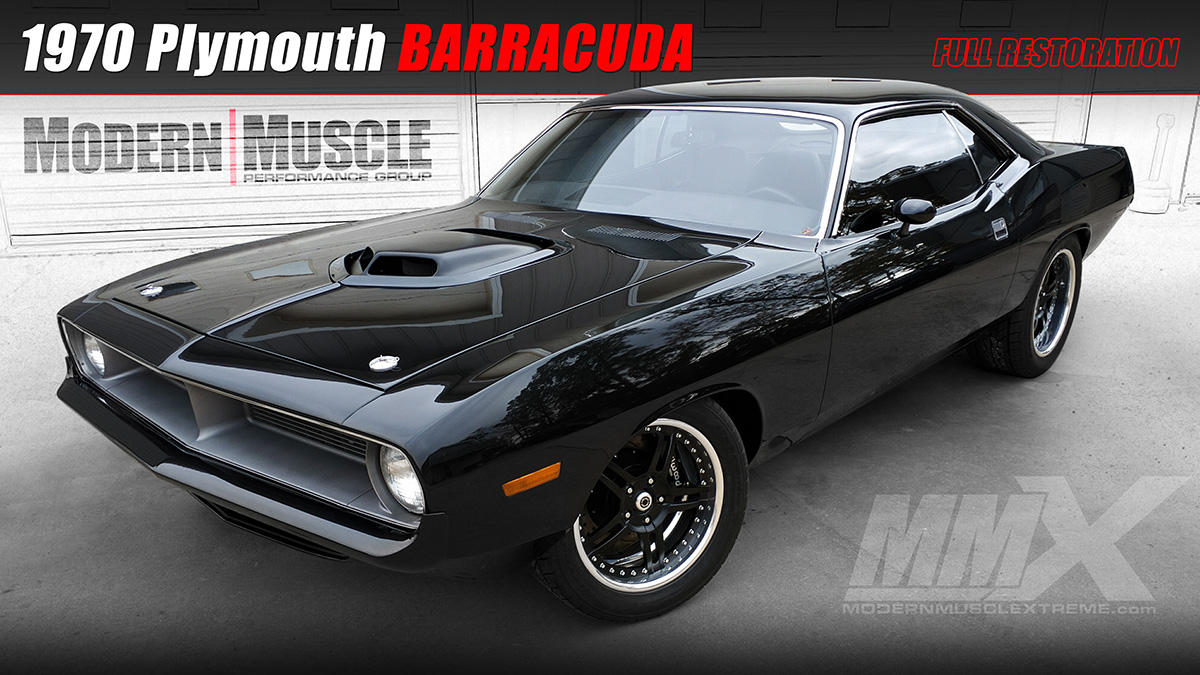 Here at Modern Muscle Performance / ModernMuscleXtreme.com we are all about innovation and the enhancement of the Gen III HEMI platform, but that doesn't mean we don't enjoy our classic MOPAR hotrods as well. As with so many MOPAR classics before, this 1970 Plymouth Barracuda came to us looking like most 1970 vehicles do being 40 plus years old. Any hotrod enthusiast knows that this was merely a diamond in the rough though, and that there is a ton of potential badassery in this classic MOPAR monster.
Modern Muscle is very proud to be a part of this client's project, and bringing the Plymouth Barracuda back to life. If you or someone you know has a classic MOPAR hotrod and they are looking for just the right shop to take on their vision for their pride and joy, look no further. Thats what we do.
This 1970 Plymouth Barracuda Features the Following Modern Muscle Upgrades:
6.1L HEMI Engine Installed & Chassis Dyno Tuned by Modern Muscle Performance
Custom Spec Cam by Modern Muscle Performance
Tremec T5 Transmission
Dana 60 Rear Differential
Triangulated 4 Link Rear Suspension
Alterkation Front Suspension
Custom Leather Interior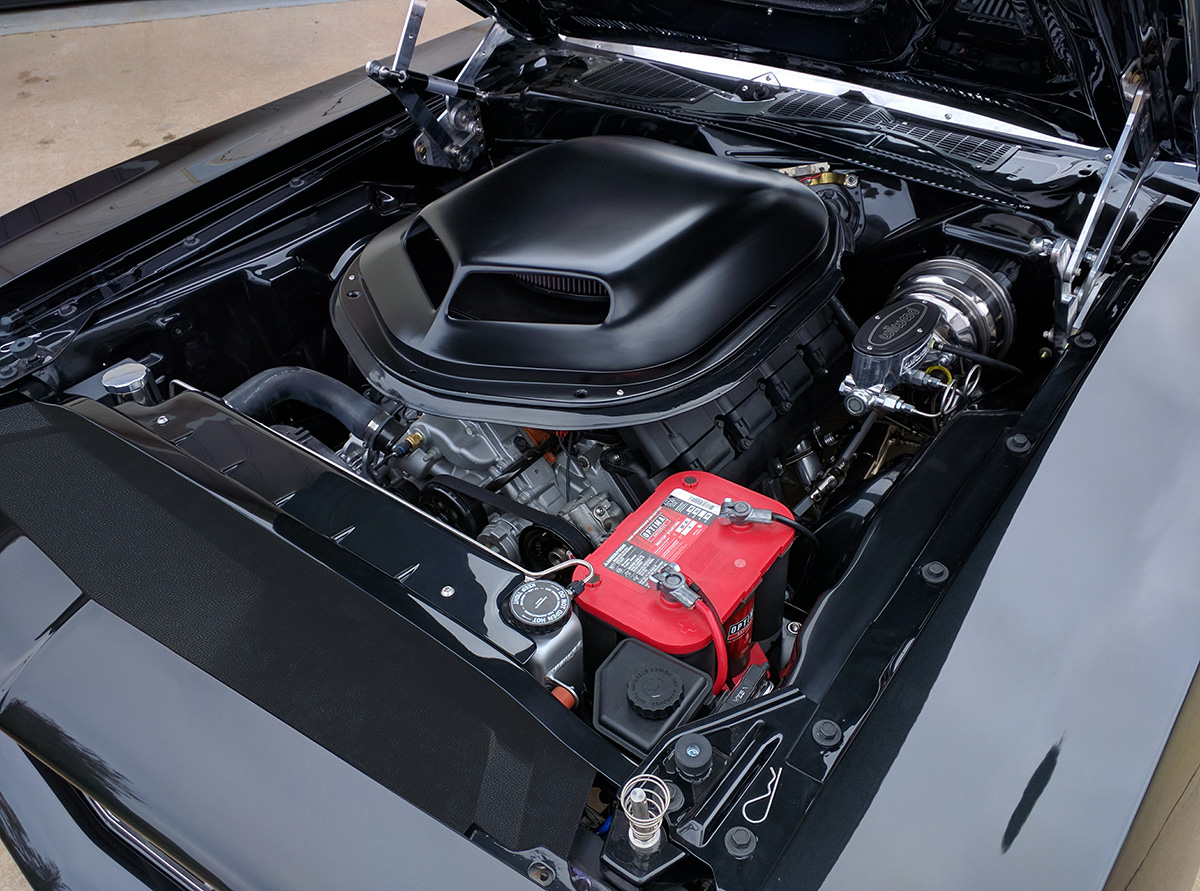 Copyright © 2021 Modern Muscle Performance All Rights Reserved.