2014 Challenger 411 HEMI Stroker SmoothBoost Controlled Procharger Supercharged Build by
MMX / ModernMuscleXtreme.com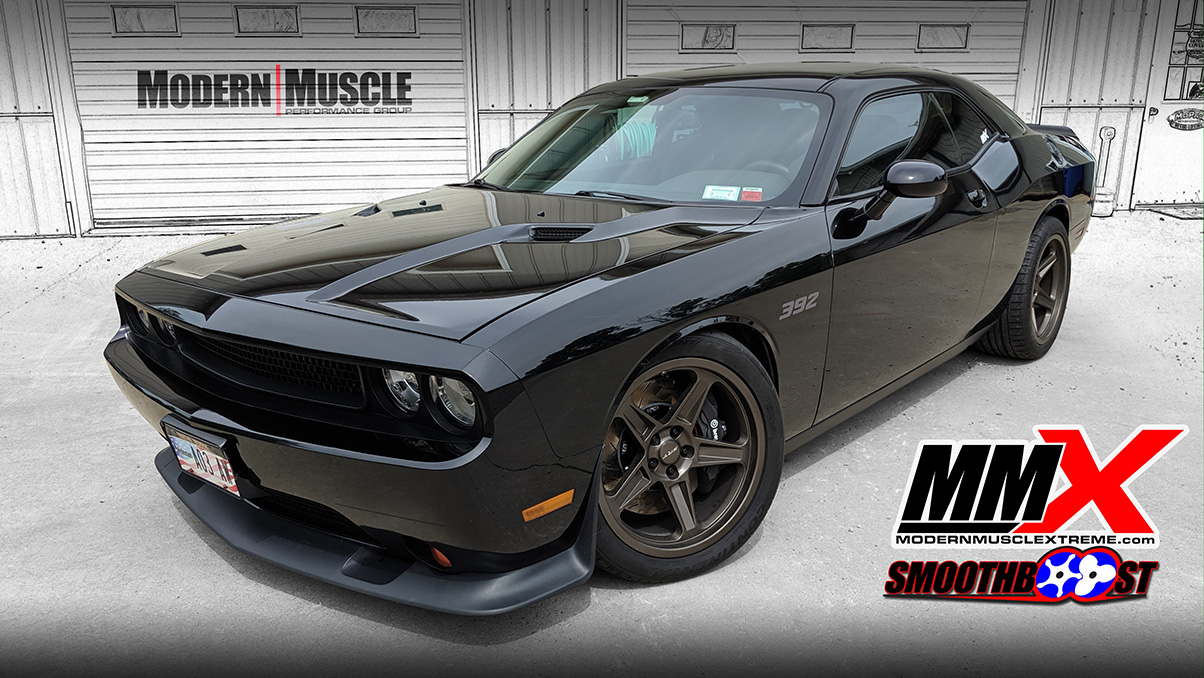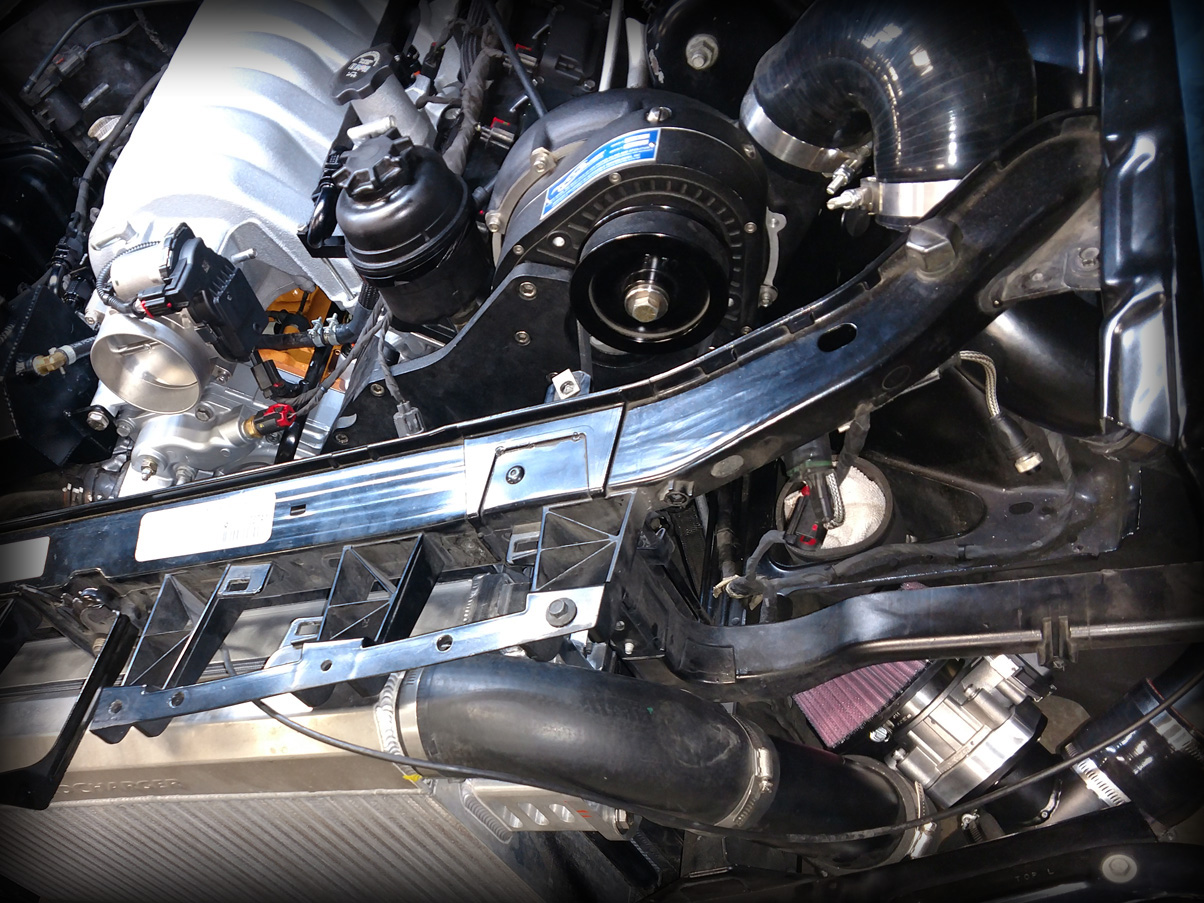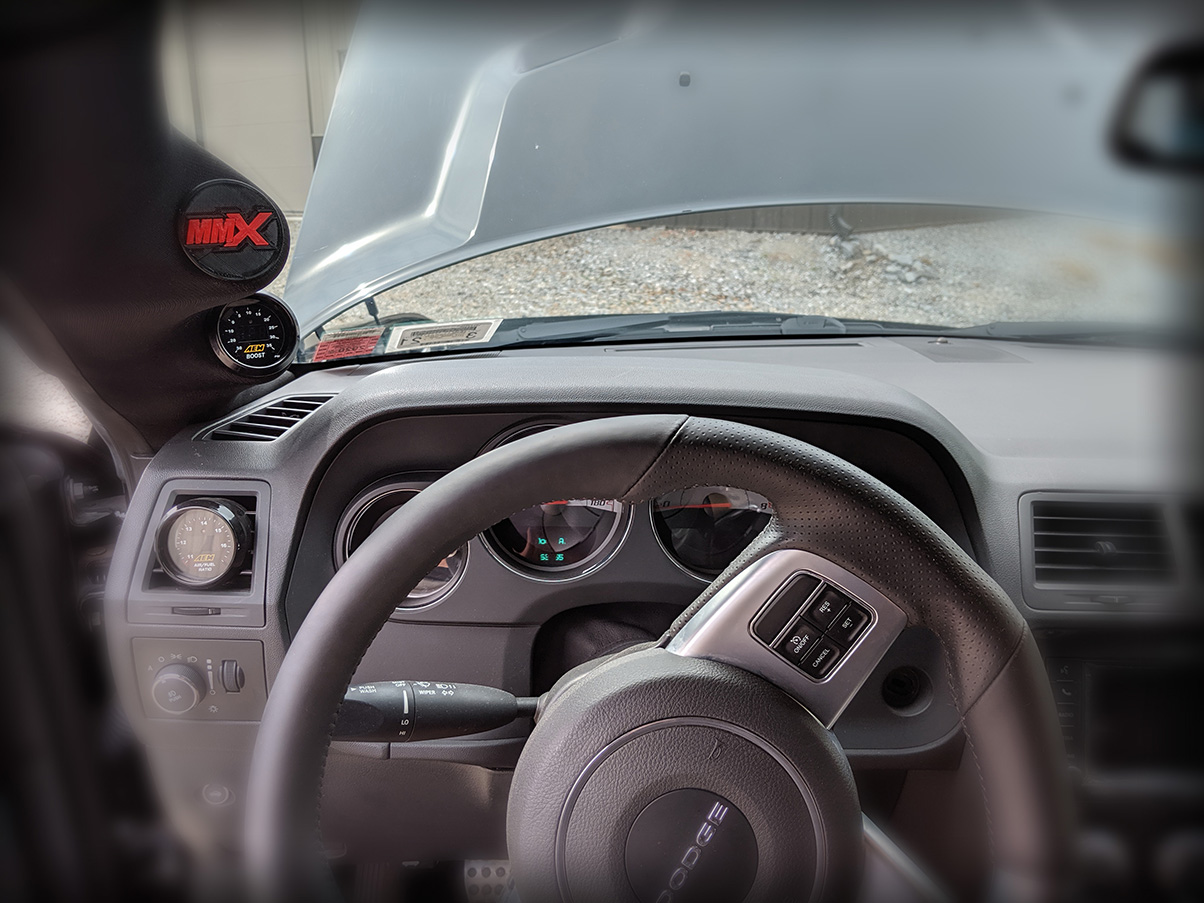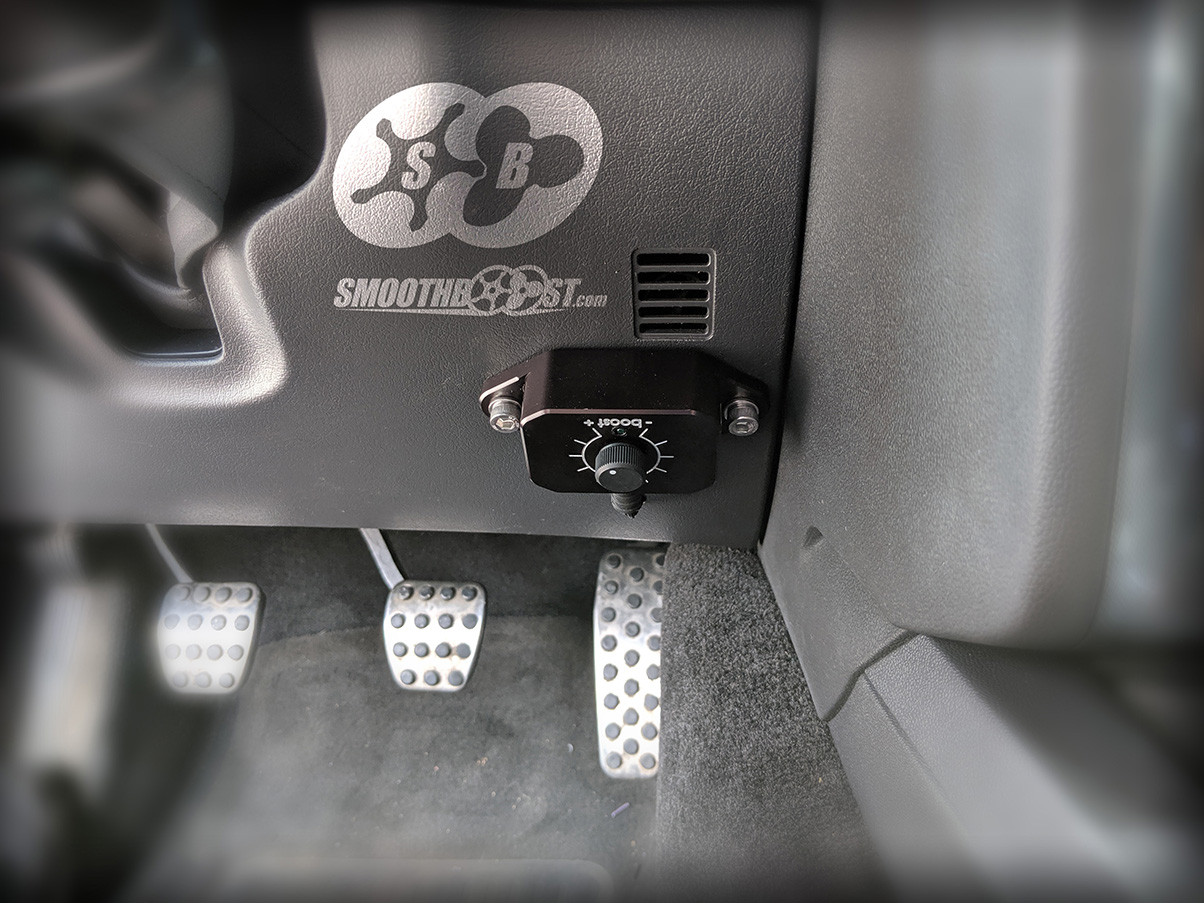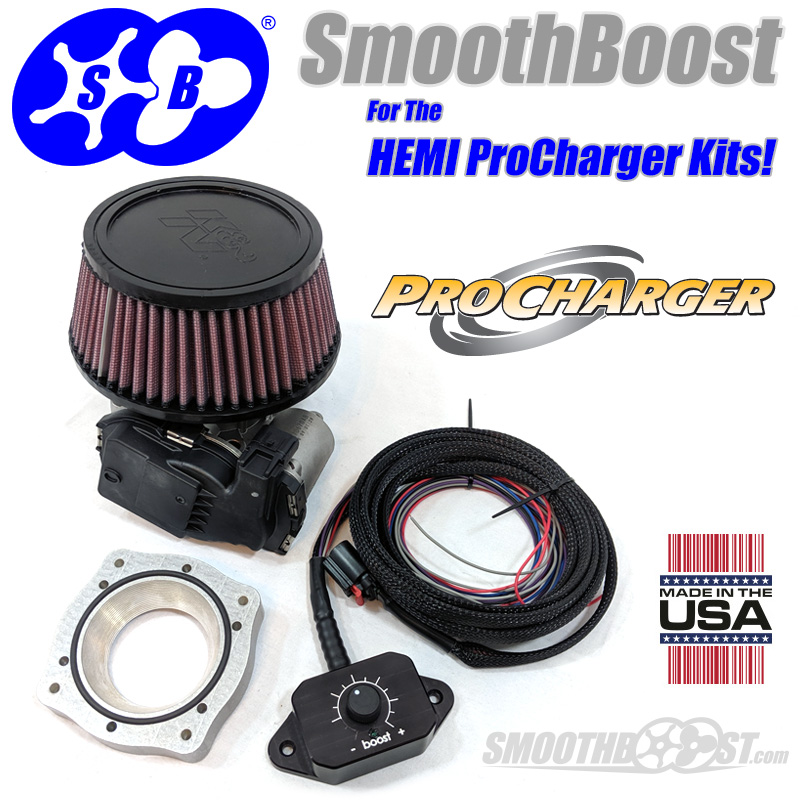 We are super excited to talk about this build... Not only did we take this gentleman's 6.4L HEMI and turn it into a 411 stroker, ported his heads, custom grind camshaft, new Fore fuel system, etc., we got to implement some new and extremely cool technology to control the Procharger boost levels!
The new technology mentioned above is SmoothBoost. A digital control system for the supercharger bypass valve which can control the levels of boost AND control the amount of boost that is added over a smooth curve! No more "out of control" daily driving with an all-or-nothing vacuum controlled bypass… Now we have the ability, using a simple dial, to change the boost levels to whatever we want on-the-fly!
This 411 HEMI powered, SmoothBoost controlled Procharger supercharged hotrod is an absolute dream to drive.
This 2014 Dodge Challenger Features the Following Modern Muscle Upgrades:
6.4L HEMI Based 411 Stroker by MMX
Custom Grind Camshaft by MMX
CNC Ported 6.4L HEMI Heads by MMX
Procharger D1X HEMI Supercharger Kit
SmoothBoost Digital Bypass Valve Controller for Procharger Systems
Dual Pump Fuel System by Fore Innovations Including Rails
Upgraded Fuel Injectors by Fuel Injector Clinic
4" Aluminum Driveshaft by DSS
Upgraded Axles by DSS
Twin Disk Clutch by McCleod
Modern Muscle Custom Chassis Dyno Tune