Modern Muscle Performance / ModernMuscleXtreme.com Featured in Chrysler Power Magazine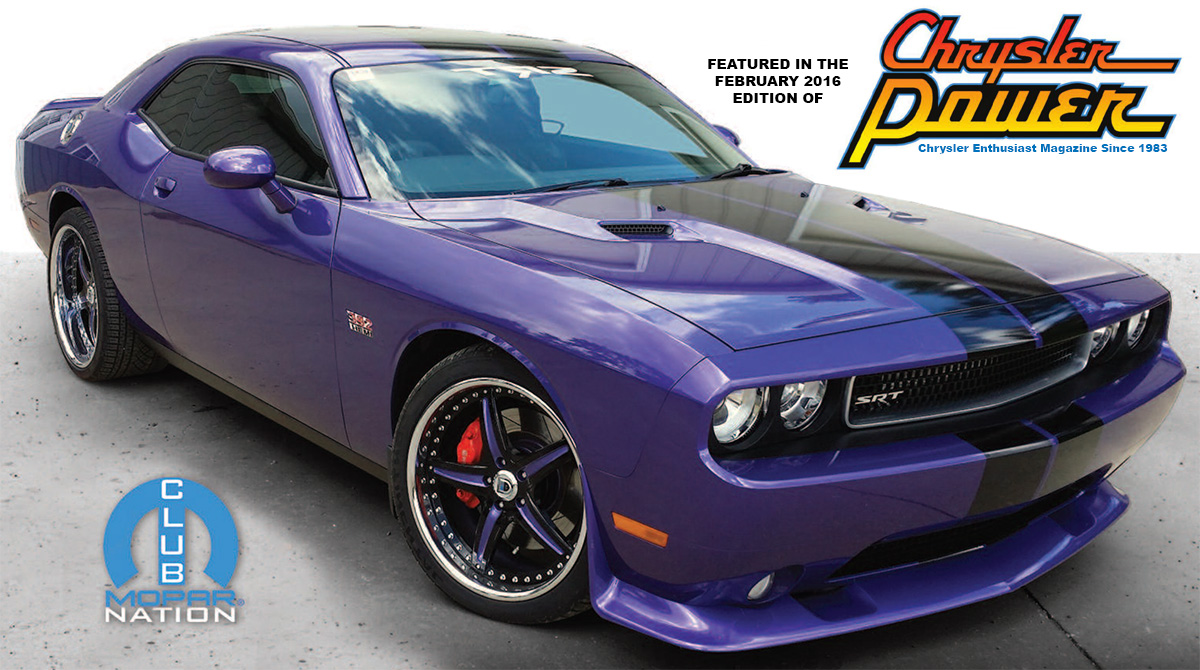 Dave Weber, the owner of Modern Muscle Performance / Modern Muscle Xtreme has a long history of Chrysler engine development. What began simply as two brothers sharing a love of racing their 1971 Duster as a hobby, ended up being Mr. Weber's lifelong commitment to the Mopar brand and development on many levels.
Innovations began early in the basement of brother Joe's house on a simple manual lathe and mill where they worked together to build one of the first 904/727 transmission conversions for their SS/IA Duster. David then made the decision to pursue a mechanical engineering degree to become a better racer. While pursuing his engineering degree, (major in internal combustion engine technology), Dave began tutelage under the masterful eye of Bob Repine of Eldred, PA, an extremely skilled engine builder. Hence the Bob's Automotive Duster began.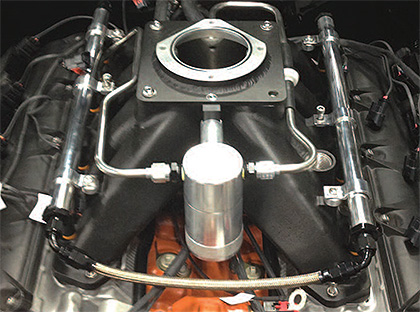 Weber's old partner Kent Ritter has designed a number of neat pieces for the Gen III Modern Muscle Xtreme. This is an old school single plane EFI manifold.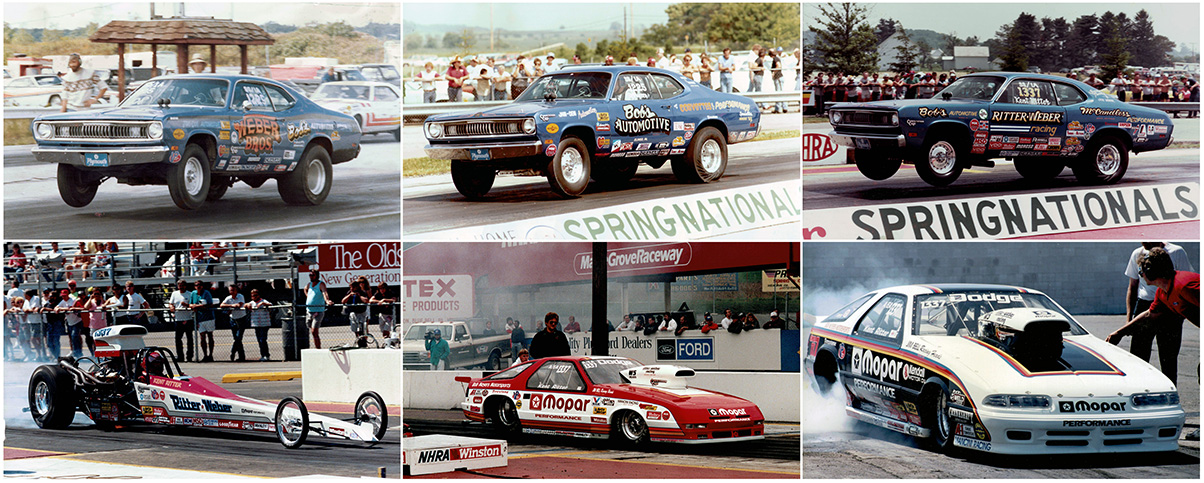 Also while attending college, Dave met future race and business partner Kent Ritter. Kent and Dave formed Ritter/Weber Racing which had a competitive record setting race program in NHRA Super Stock and Competition eliminators. In pursuit of their racing goals, Dave developed many firsts for the small block engine platform. Things like cam belt drives, 48 degree blocks, and cylinder head development with the expertise of Jim Bell of Texas that led to the W8 head design… and this all came from a small shop in Wellsville, NY.
In 1994 Dave and Kent split and Weber Machine was born. Although still building race engines, he was no longer racing. Well this was short lived and with the introduction of the NHRA Pro Stock truck series, he received calls from Dick Maskin, Alan Patterson, David Nickens, all wanting him to assist in ramping up the Chrysler small block engine program. His part was to take care of cam drive and all front drive components including dry sump, water pump, vacuum pump and motor plates. Well this fueled the racing bug once again and lead Dave to a life changing decision for him and his family. Through all his years of small block development, Dave eventually became associated with Joey Arrington and was a key player in providing parts and development over for various engine programs like Archer Brothers Trans Am program, Keselowski ARCA Racing and eventually the Craftsman Truck program. The decision was made to move south and join forces with Arrington in the NASCAR arena.
Year One; in the first race the two trucks they did engines for were both on the pole/row one. That first year was a whirlwind, working seven days a week with only taking Christmas day off. The team went from two to a six truck engine program. Year Two; the decision was made to bring all head development in house and the purchase of a 5axis CNC followed. Under the extreme pressure of the season-opening race deadline, Dave would work around the clock to get the program off the ground. This commitment was apparent to all when there was a cot put in with the CNC machine and the computer control room where he slept.
After that things moved fast and furious with Dodge's decision to go Winston Cup racing. That very significantly fueled the growth of Arrington Engines. A new facility designed by Dave was built in the Henry County VA industrial park. Two more 5 axis and numerous other machines were added, chassis dyno, multiple engine dynos, Spintron valve train testing equipment and much more was added. Dave was called upon to head this up as General Manager and head of RD. When asked how he kept it all on track, he would say it was easy because it was such a collection of talented people who took such pride in everything they did that failure was not in their vocabulary.
Well, all good things must come to an end and with the decline of the truck program Arrington Racing was sold to an investment group in 2006. By this time Dave's interest was sparked by a new platform, the Gen III Hemi. With the introduction of new management at Arrington/ShopHemi and broken promises, everyone who built the reputation including Dave was left with the owner response: "make the best deal you can with the new owners." Struggling with this personally, he did not feel he could do the job justice so he gave his notice and said he would stay on until the end of the year-approximately four months-to help with the transition. Upon Arrington hearing this, within 24 hours he was asked to turn in his keys to the front office and not enter the building again.
Thank goodness!!! Now Dave was free to begin what we know as Modern Muscle Performance and the new Modern Muscle Extreme. Dave has never lost his passion and commitment to what he does and now a whole new generation will benefit from it. Although at an age when most are looking for a winter home in Florida, Dave with wife Melody by his side, work 6/7 days a week on the new business. Old habits are hard to break I guess…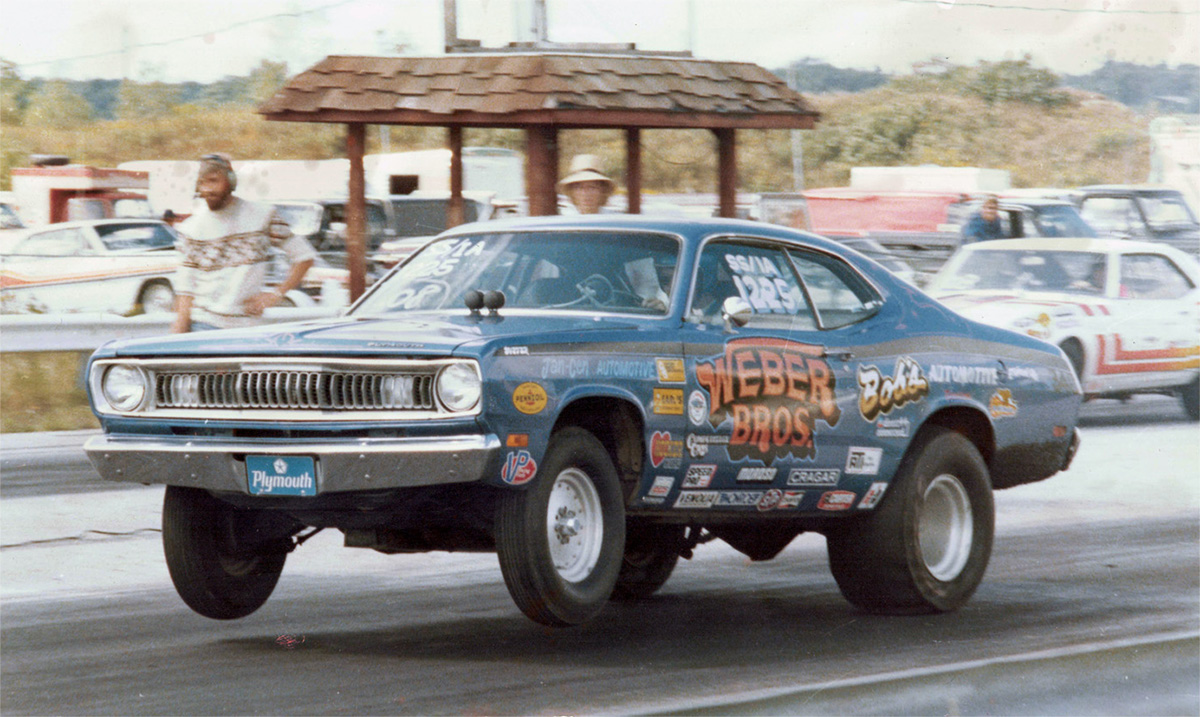 The original Weber Brothers 1971 Duster.