MMX's Hellcat Powered 1971 Dodge Dart Build for HOT ROD 2021 Drag Week by
Modern Muscle Xtreme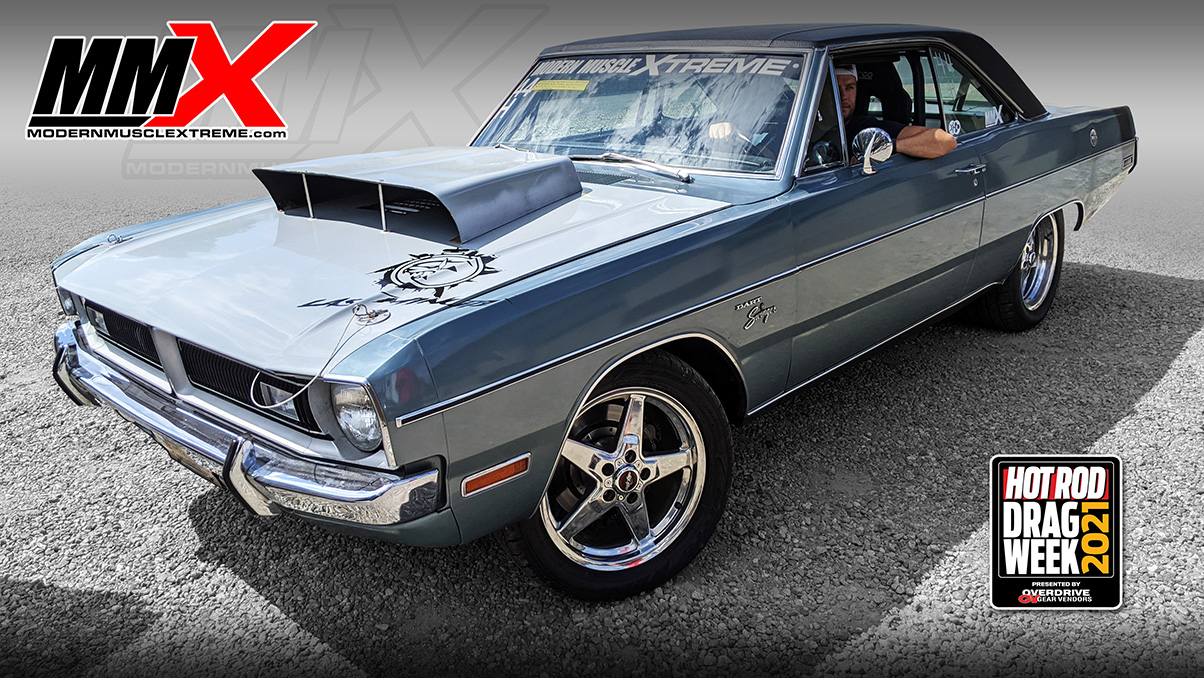 Contact Us Today or Give Us a Call at 276.666.1934 for Your Own Dart Hellcat Build!
Back for Drag Week 2021, the MMX Dart has undergone some "updates" since its 2019 Drag Week adventure (see details on the build here: https://www.motortrend.com/how-to/mmx-building-800hp-7000-rpm-street-hemi-drag-week-dart/). Back in 2019, Dave Weber of MMX (Modern Muscle Xtreme) set out to build a 800hp naturally aspirated Gen3 HEMI 454 powered Dart that would take on the week long drag racing event hosted by HOT ROD magazine. This mission was accomplished, and we had a fantastic time driving this monster down the track day after day at the different stops throughout the US.
Now in 2021, Drag Week is returning to the heartland of hot rod country, rolling through the Midwest starting on September 12th – 17th. As a true HEMI hot rod shop, you know MMX couldn't just leave well enough alone regarding our 1971 Dart build… With an entire 2 years of waiting until the next drag week after 2019, we decided to go a different route this time using forced induction! Just for the "hell"-of-it we decided to put a 6.2L HEMI Hellcat crate engine in this 3400lb Dart to see how fast we could get it down the track.
Stay tuned this coming week as we continue to update this article with pictures and news of the trip. :)
This 1971 Dodge Dart Modern Muscle Xtreme Build Features:
MMX Hellcat Crate Engine
MMX 7% Overdrive Lower Balancer
Steffs Center Sump Hellcat Oil pan
MOPAR Hellcrate Engine Management System
4L80E Transmission
Ford 9" Rear with 4.10 Gears
JLT Oil Catch Can
275 Mickey Thompson Radial Pro Tires